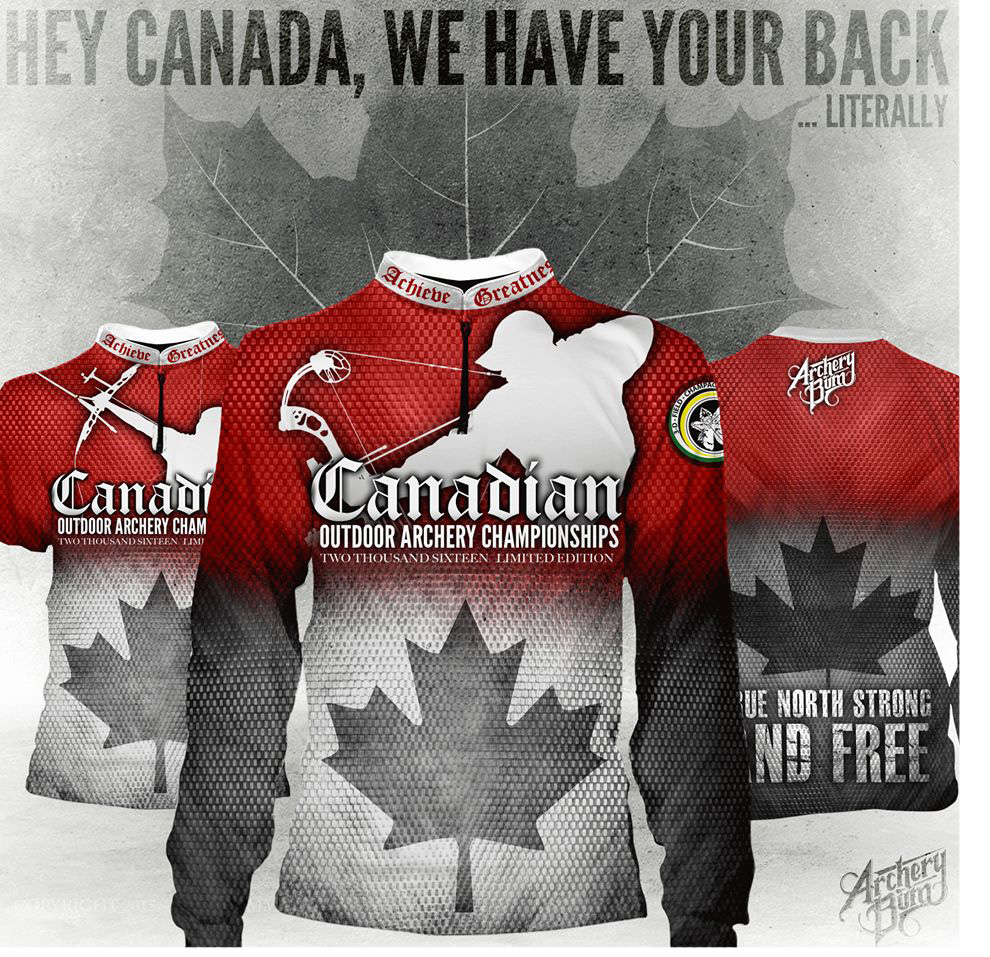 Canadian Outdoor Nationals, Limited Edition clothing now available for Pre-Order. Recurve and Compound Shooter shirts in both Long Sleeve and Short Sleeve along with stylish T-Shirts in Red and White. Remember you do not have to be shooting the event to purchase one of these limited edition shirts.
Pre-Ordered Shirts will be available for pick-up at the registration tables for each of the Nationals Events.


Limited number of shirts will be available for purchase at each location, and they will be available for a limited time after the event. An additional shipping cost will apply to shirts ordered after the event.
Get yours now by visiting the 2016 Canadian Outdoor Championships webpage http://www.2016archerynationals.com/index.html
...Designed by Fishbum Outfitters