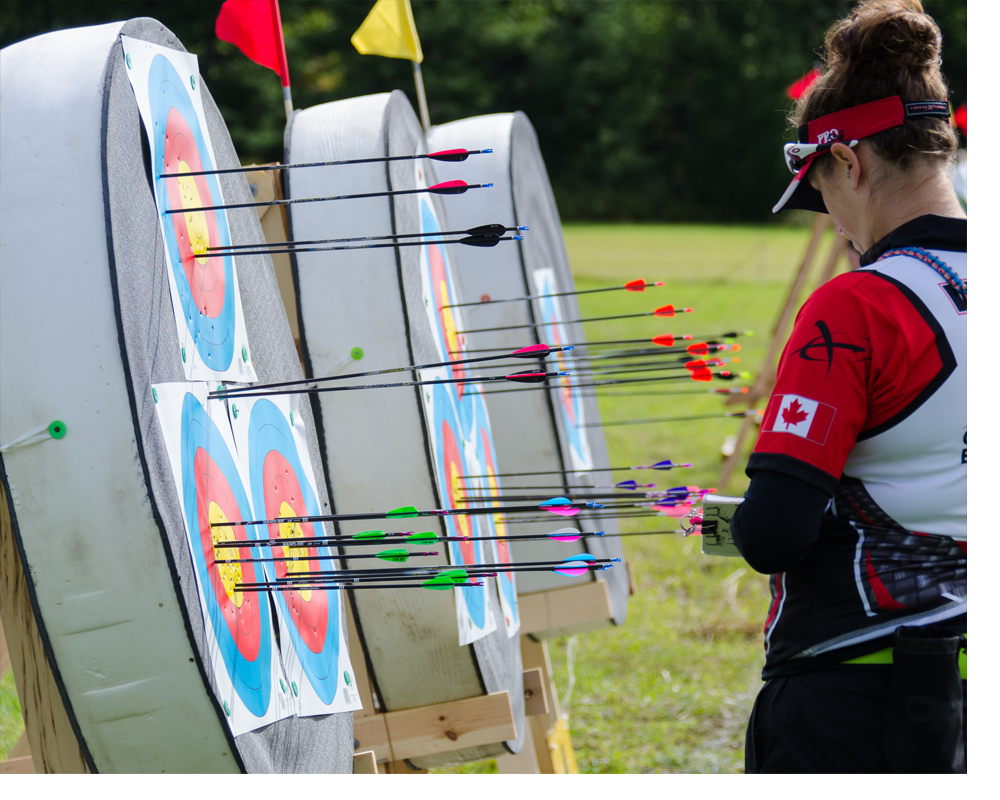 Target archers shoot indoors or across a field, with everyone in each equipment category and/or age group shooting the same distance. Targets are a five-colour bulls-eye measuring 80 centimetres or 122 centimetres, which are based on age and equipment style. Modern recurve bows "the type used in the Olympic Games" and compound bows are the most popular equipment options in target archery. The Ontario Target Championships is registered with both Archery Canada and World Archery allowing for National and International Records to be attained. Scores from this events also count towards National Ranking.
Notables about target archery:
It's the only form of archery in the Olympic and Paralympic Games
Archery Canada is the National Governing Body for Canada and follows the rules of the World Archery Federation
Archers alternate shooting six arrow ends outdoors; each end is four minutes.
---
2021 Target Championships
Day 1 (September 11th)
- Recurve and Olympic Style Only (up to 70m)
- Double 720
- Awards at end of day
Day 2 (September 12th)
- Compound Archers Only (up to 50m)
- Awards at end of day
8am practice and 9am start with break for lunch
Be prepared to bring your own food/daytime snacks and water
Date: September 11th - 12th 
Location:
---
Registration

$75 Adult
$55 Youth
$160 Family
Registration will close September 4th @ midnight
No walk ons
All Prices include HST
---
OAA membership is required to win championship medals and may be paid at the door.